With the launch of the new 2023 Honda MY23 Odyssey in March 2022, Honda Service Pass will be a complimentary feature of every 2023 and newer Honda we sell here at Apple Honda of Hanover!
Complimentary maintenance services for 2 years or 24,000 miles.
Professional engine oil and oil filter changes.
Free tire rotations.
Multipoint inspections.
Certified Honda parts.
Service included with your purchase!
Access to comprehensive repair programs is one of the best parts of buying a new car from our dealership. With Honda's new Honda Service Pass system, you can trust that your car will be taken care of for years to come.  Keep reading to learn about some of the amazing amenities that come with the Honda Service Pass and why this package is something you should be excited about.
Complimentary Maintenance Services for 2 Years or 24,000 Miles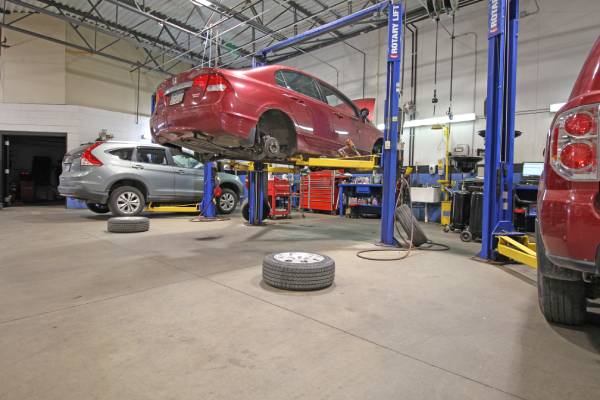 The Honda Service Pass will come with a variety of complimentary services that you can rely on for two years or until your vehicle reaches 24,000 miles. This service includes a variety of different services and repair options. Any replacements we have to make with the vehicle will also be done with the use of genuine Honda parts. Because the Honda Service Pass ensures your vehicle receives the highest level of care, there's never been a better time to shop for a new Honda vehicle.
Professional Engine Oil and Oil Filter Changes
It's recommended that you change your Honda's oil every 5,000-7,500 miles. This essential repair practice keeps your vehicle in good operating condition to ensure that you get the most use out of it. As part of Honda Service Pass, customers who buy a Honda from Apple Honda of Hanover will be able to get complimentary, professional oil changes for as long as the service lasts. This incredible opportunity lets you keep your car in the best possible condition while also saving you the time and money that you'd need to spend on these services at another dealer.
Free Tire Rotations
Rotating your tires allows you to keep your vehicle running more smoothly while also giving you the most value out of your wheels. Because this service keeps your car in optimal running condition, it's an essential part of maintaining your automobile. As part of Honda Service Pass, you get free tire rotations as part of the care package. Relying on the Service Pass to keep your Honda running helps you save money while also ensuring that you get the highest level of care. Our experienced maintenance professionals can perform this service for you quickly and easily, at no cost to you.
Multipoint Inspections
If your vehicle isn't running correctly, but you aren't sure where the problem is, then you can rely on our thorough multipoint inspections to detect the issue for you. Included for free with the Honda Service Pass, our team will perform multipoint inspections to examine all the major systems in your car. They'll also look for any problems that could affect the vehicle's safety or performance. Because this is a free service that comes with every Honda we sell here at Apple Honda of Hanover, you can bring your vehicle in as often as you'd like.
Performing regular inspections is an important part of maintaining the quality of your vehicle, and when you shop with us, you won't have to worry about the cost of preserving your new car. The Honda Service pass will have you covered. You can trust our experts to work with you on any problems you're having, while also providing the highest level of care and repairs for your car. Buying a Honda from us not only provides you with one of the most efficient machines on the market but also comes with our service guarantee.
Certified Honda Parts
Because we want to adhere to the highest standards of quality, only the best parts from the manufacturer will do. To ensure this commitment, as part of Honda Service Pass, we promise to only use certified Honda parts when working on your car. We are focused on giving you the best experience both on our lot and on the road, so we want to do everything we can to give you the perfect driving experience. Using certified Honda parts gives us the opportunity to provide you with the best care possible, while also keeping your car running smoothly.
Peace of Mind and Confidence When Buying
Here at Apple Honda of Hanover, we know that buying a new car can be a stressful experience. We want to do everything we can to make sure that you're confident in choosing the best car for you. Honda Service Pass is one of the best features out there to reduce the stress of buying a new car. The complimentary service will provide you with the peace of mind that you deserve after shopping with us.
Because you can rely on us to take care of your car for the first two years or 24,000 miles, there's nothing to worry about when selecting one of our Hondas. We'll take care of any immediate maintenance issues that you run into and provide assistance with a variety of regular maintenance services for your car.
Service Is Included With Your Purchase
One of the most exciting aspects of the Honda Service Pass is that it's included with the purchase of your car. There's no need to pay additional expenses when buying or to keep up with monthly fees. As part of our commitment to our customers, we will be providing complimentary Honda Service Passes with every 2023 and newer model that comes after the 2023 MY23 Odyssey.
And there you have it. We couldn't be more excited to deliver this news to our valued customers since it gives us a chance to show how much we care about keeping your car in top condition. What do you think about this new announcement? Do you have any questions about what you get as part of the Honda Service Pass? If so, drop us a line and one of our qualified team members will be happy to answer all of your questions about this amazing service.
Get access to the new Honda Service Pass and start shopping online, today!